AVIS Car Rental company operates since 1950's and has seen a huge development and continued to grow over the years. AVIS have built a reputation for being a reliable business that has a large selection of different vehicles to choose from. AVIS has opened many location points around the world and in Cyprus. The company offers services to travelers and business people coming to Cyprus by having branches in the main airports and in key locations in major cities.  With many years of experience as a car hire service, they seek to make the entire car renting experience as simple as it can be for their customers.
Always Get the Vehicle You Want
When a company has access to such a large fleet of vehicles like AVIS's, they are able to give their customers more options. By booking a car with Avis, you will be able to choose from a great range of different vehicles depending on the purpose and your needs. The philosophy of this company is that the customer should always be able to book the car that they want. They will always do their best to accommodate a customer's wishes.
Booking Ahead Makes Everything Simple
Deciding to book your car ahead of time is going to make the process very simple. Those who book their cars in advance will be able to enjoy having their cars ready and waiting for them upon arrival at the  airport. Booking cars for local excursions can benefit from advanced booking as well. The online booking is also easy and fast, simply enter the dates that you want to have access to the vehicle, and it is possible to get everything set up in a matter of minutes.
Preferred Membership Services Are Available
Avis also offers a preferred membership package. When you register your driver's license and credit card information with this company, you will be allowed to enrol in the preferred membership program. This makes travel even easier as you will be able to enjoy several perks. Members are able to show customer service agents their driver's licenses and will then be handed keys to their desired car without any hassle, whatsoever.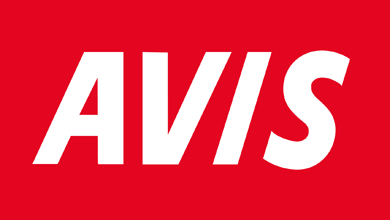 Larnaca Airport - Arrivals Hall
Address & Contacts
Street Address
Larnaka International Airport , Arrivals Hall , Dromolaxia , Larnaca , Cyprus
P.O. Box: 40880
P.O. Box Postal Code: 6307
Contact
Working Hours
now
Normal Opening Hours
Mon:

Open All Day (24h)

Tue:

Open All Day (24h)

Wed:

Open All Day (24h)

Thu:

Open All Day (24h)

Fri:

Open All Day (24h)

Sat:

Open All Day (24h)

Sun:

Open All Day (24h)
Address & Contacts
Street Address
Nissi Avenue 46 , Ayia Napa , Famagusta , Cyprus
Contact
Working Hours
now
Normal Opening Hours
Mon:

Open All Day (24h)

Tue:

Open All Day (24h)

Wed:

Open All Day (24h)

Thu:

Open All Day (24h)

Fri:

Open All Day (24h)

Sat:

Open All Day (24h)

Sun:

Open All Day (24h)