AIDA has been working with their customers for several decades to provide fantastic car hire experiences. It is a company that has been working very diligently to provide good customer service in order to make things easy for their customers. Car hire can be stressful when you go to a company that is not as friendly and upfront about their pricing structure. This business aims to keep everything very understandable so that they can continue to create good experiences for their customers.
24/7 Assistance
You can enjoy 24/7 assistance when you book your cars through this company. They have a committed customer service staff that will work to quickly resolve any issues. All the car brands are top-notch, so you are unlikely to encounter any problems during your holiday. It is good to have increased peace of mind by knowing that agents are always standing by to assist you.
In the event of any roadside accidents or vehicle failure, you will know that assistance will be on the way. No matter what type of issues you encounter during your trip, the friendly agents will be able to help you through them. This should make everything much more pleasant and you will worry a lot less.
Unlimited Mileage
Managing how many kilometres you have travelled is one of the most stressful aspects of car hire. When you book your car with AIDA, you get to enjoy the benefit of having unlimited mileage. This means that you will not need to be concerned about how many miles you have travelled. Drive to your heart's content and enjoy your holiday to the fullest.
Fantastic Car Brands
By booking a car with AIDA car rentals, you will be able to choose from some of the most popular car brands across the globe. Car hire experiences can be much more entertaining when you get to drive desirable cars. You will find luxurious cars, sports cars, compact cars and larger vehicles for transporting groups of people. Whatever your needs are, you will be able to find a great car that will suit your needs and budget.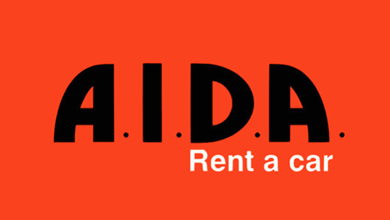 Limassol Car Rental Main Office
Address & Contacts
Street Address
Georgiou A 81 , Germasogeia , Limassol 4047 , Cyprus
P.O. Box: 58469
P.O. Box Postal Code: 3734
Contact
Working Hours
now
Normal Opening Hours
Mon:

09:00-13:00

15:00-19:00

Tue:

09:00-13:00

15:00-19:00

Wed:

09:00-13:00

Thu:

09:00-13:00

15:00-19:00

Fri:

09:00-13:00

15:00-19:00

Sat:

Closed

Sun:

Closed
Larnaca International Airport Car Rental
Address & Contacts
Street Address
Daphnis 7 , Dromolaxia , Larnaca 7020 , Cyprus
P.O. Box: 58469
P.O. Box Postal Code: 3734
Contact
Working Hours
now
Normal Opening Hours
Mon:

09:00-13:00

15:00-19:00

Tue:

09:00-13:00

15:00-19:00

Wed:

09:00-13:00

Thu:

09:00-13:00

15:00-19:00

Fri:

09:00-13:00

15:00-19:00

Sat:

Closed

Sun:

Closed
Paphos International Airport Car Rental
Address & Contacts
Street Address
, Timi , Paphos 8061 , Cyprus
P.O. Box: 58469
P.O. Box Postal Code: 3734
Contact
Working Hours
now
Normal Opening Hours
Mon:

09:00-13:00

15:00-19:00

Tue:

09:00-13:00

15:00-19:00

Wed:

09:00-13:00

Thu:

09:00-13:00

15:00-19:00

Fri:

09:00-13:00

15:00-19:00

Sat:

Closed

Sun:

Closed