Budget car rental company is an independent car hire business in Cyprus and part of Budget network, a worldwide company with more than 3000 locations in 120 countries. Because of their competitive prices and their great selection of vehicles, they have become one of the leading car hire businesses in the area. If you are in need of a car hire service that is easy to work with and has great prices, then this business is going to be able to help you out. They have many great services that make them one of the preferred choices for low-cost car hire.
Varied Selection of Vehicles
The selection of vehicles that you will be able to peruse is quite varied. You can choose between different vehicles such as SUVs, luxury vehicles, MPVs, convertibles, and much more. Budget company also allows their customers to choose from either manual transmission or automatic transmission. Putting the choice into the hands of the customer is important, and you will be able to pick the car that you feel is the right fit for your holiday or business needs.
Great Pricing Options
The reason that most people choose to do business with this company is that their prices are so reasonable. You will be able to rent out a vehicle at a very affordable price. Even cars that are very sought-after can be booked without having to spend too much money. This makes your experience much more enjoyable, as you will be able to pick out a car that will be fun for you to drive without having to worry too much about the cost.
Avoid the Hidden Charges
Some car hire companies will surprise their customers with hidden charges that they were not upfront about. Budget car hire company avoids doing this to their customers, and they are always upfront with what you are going to be charged. You will not be surprised by any hidden fees, and you will know exactly how much your car is going to cost right away. This makes it a lot easier to plan everything out for your trip and allows you to have more confidence that the company is trustworthy.
Company Information
Year of Establishment
1958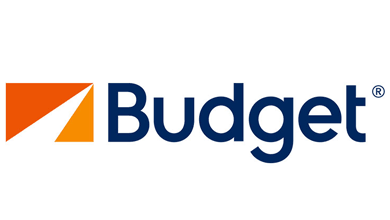 Larnaca Car Rental Office
Address & Contacts
Street Address
Ippokratous 39 , Dromolaxia , Larnaca 7020 , Cyprus
P.O. Box: 40880
P.O. Box Postal Code: 7020
Contact
Working Hours
now
Normal Opening Hours
Mon:

08:30-13:00

14:30-18:00

Tue:

08:30-13:00

14:30-18:00

Wed:

08:30-13:00

14:30-18:00

Thu:

08:30-13:00

14:30-18:00

Fri:

08:30-13:00

14:30-18:00

Sat:

08:30-13:00

Sun:

08:30-13:00
Larnaca International Airport Hall
Address & Contacts
Street Address
Larnaca Airport Arrival Hall , Dromolaxia , Larnaca 6027 , Cyprus
Contact
Working Hours
now
Normal Opening Hours
Mon:

Open All Day (24h)

Tue:

Open All Day (24h)

Wed:

Open All Day (24h)

Thu:

Open All Day (24h)

Fri:

Open All Day (24h)

Sat:

Open All Day (24h)

Sun:

Open All Day (24h)
Limassol Car Rental Office
Address & Contacts
Street Address
98, Amathountos Ave , Rita Court 2, Block C, Shop 2 , Ayios Tychonas , Limassol 4532 , Cyprus
Contact
Working Hours
now
Normal Opening Hours
Mon:

08:00-13:00

14:30-17:30

Tue:

08:00-13:00

14:30-17:30

Wed:

08:00-13:00

14:30-17:30

Thu:

08:00-13:00

14:30-17:30

Fri:

08:00-13:00

14:30-17:30

Sat:

09:00-13:00

Sun:

09:00-13:00
Address & Contacts
Street Address
Tombs Of The Kings Road 8 , Dora Complex , Flat/Office: Shop 16 , Paphos 8046 , Cyprus
Contact
Working Hours
now
Normal Opening Hours
Mon:

08:30-13:00

14:30-18:00

Tue:

08:30-13:00

14:30-18:00

Wed:

08:30-13:00

14:30-18:00

Thu:

08:30-13:00

14:30-18:00

Fri:

08:30-13:00

14:30-18:00

Sat:

08:30-13:00

Sun:

08:30-13:00
Paphos International Airport Car Rental
Address & Contacts
Street Address
Paphos Airport Arrival Hall , Timi , Paphos , Cyprus
Contact
Working Hours
now
Normal Opening Hours
Mon:

Open All Day (24h)

Tue:

Open All Day (24h)

Wed:

Open All Day (24h)

Thu:

Open All Day (24h)

Fri:

Open All Day (24h)

Sat:

Open All Day (24h)

Sun:

Open All Day (24h)
Ayia Napa Car Rental Office
Address & Contacts
Street Address
Nissi Avenue 46 , Ayia Napa , Famagusta 5330 , Cyprus
Contact
Working Hours
now
Normal Opening Hours
Mon:

08:30-13:00

14:30-18:00

Tue:

08:30-13:00

15:00-19:00

Wed:

08:30-13:00

Thu:

08:30-13:00

15:00-19:00

Fri:

08:30-13:00

15:00-19:00

Sat:

08:30-13:00

Sun:

08:30-13:00