Easycar company is dedicated to offering excellent services at great prices, as well as quality cars suitable for leisure and business needs. This company has evolved to be among the top companies dealing with car hiring and is committed to treats their customers with respect. If you want to get a good deal on car hire services, then this business is going to be able to provide immediate assistance and help. They have a great fleet of of vehicles at their disposal, and they always seek to give customers good deals.
Many Locations Around Europe
This car hire company has many locations in Europe. There are several local branches for you to enjoy as well. This makes them a good business for local car hire needs and travelling throughout other places in Europe. Their selection of vehicles varies from small cars to SUV's and luxury cars, and you will be able to find something that will suit your needs just right.
Online Booking
With Easycar is possible to book your car online. This can make the entire car hire experience that much simpler. You will be able to choose the type of vehicle that you want to book and then select the dates that you are going to need it. Everything is very easy to do from this point forward, so you can book your car without taking up too much of your time.
Great Deals Are Available
The overall philosophy of this car rental company is that the customer should be able to get a great deal. It is important to offer exceptional vehicles and to provide good customer service, but the price is important, as well. Customers can always expect to get a very competitive price when booking their cars with Easycar. This helps people to have more money to enjoy while they are out on holiday.
Easycar has no hidden charges and other fees when booking your cars. They are upfront with all the costs of the vehicle that you are booking. Car hire prices are easy to understand so that you will not be left confused and having to pay more money than you initially thought you would have to pay.
Company Information
Year of Establishment
2000
Directors
Stelios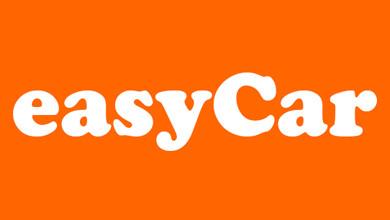 Address & Contacts
Street Address
Onisilos Str. Lordos Kantara Village 1 , Block A7 , Limassol 4532 , Cyprus
Contact
Working Hours
now
Normal Opening Hours
Mon:

Open All Day (24h)

Tue:

Open All Day (24h)

Wed:

Open All Day (24h)

Thu:

Open All Day (24h)

Fri:

Open All Day (24h)

Sat:

Open All Day (24h)

Sun:

Open All Day (24h)