Europcar is a company that, over time, has grown very large. They started their operations in 1992 and have become one of the biggest companies for car rentals. They have many branches all over the island and are prominently featured in the airports of Larnaca and Paphos. This rental company also operates in Italy and the UK, making them a company that is very convenient for many professionals to do business with.
Large Fleet of Vehicles
The biggest stand out feature of this company is that they have a very large fleet of vehicles for their customers to choose from. With over 1,600 vehicles at their disposal, customers will be able to book the type of vehicle that they desire with ease. Customers can choose from luxury vehicles, family-sized vans, and even compact cars. There are many different car brands available, so customers will be able to look through many options before choosing the right fit for them.
Large Network of Offices
Europcar has a large network of offices that help them to better meet their customers' needs. They are committed to providing the best customer service possible, so communication between the different branches is very important. When customers are in need of a specific vehicle, the offices can communicate with each other in order to facilitate the request. The process is smooth, and getting access to the right vehicle will not be a problem.
As one of the largest car hire service on the island, this company prides itself on being able to serve as many people as possible. Every office works diligently to adhere to the same high standards. This service is popularly used by both tourists and locals, so they will be able to help you out no matter what your travelling situation is. The company also offers the ability to its customers for online booking through their website.
Two Airport Locations
Two airport locations have been opened for the convenience of customers. Being able to access car hire services right at the airport is essential. Europcar seeks to provide exceptional car hire services that will meet the needs of both locals and visitors to the island. These airport locations are easily found, and you can have a car waiting for you if you decide to book your desired vehicle in advance.
Company Information
Year of Establishment
1949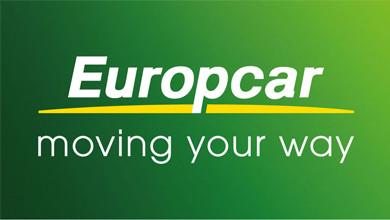 Address & Contacts
Street Address
Franklin Roosevelt Omonoias Avenue 86 , Floor: 2nd , Limassol 3011 , Cyprus
P.O. Box: 51623
P.O. Box Postal Code: 3507
Contact
Working Hours
now
Normal Opening Hours
Mon:

08:00-13:00

16:00-19:00

Tue:

08:00-13:00

16:00-19:00

Wed:

08:00-13:00

16:00-19:00

Thu:

08:00-13:00

16:00-19:00

Fri:

08:00-13:00

16:00-19:00

Sat:

08:00-13:00

Sun:

08:00-13:00
Limassol - Germasogia - Office
Address & Contacts
Street Address
Georgiou A Street , Belmar Complex , Flat/Office: Shops 3&4 , Germasogeia , Limassol , Cyprus
Contact
Working Hours
now
Normal Opening Hours
Mon:

08:00-13:00

16:00-19:00

Tue:

08:00-13:00

16:00-19:00

Wed:

08:00-13:00

16:00-19:00

Thu:

08:00-13:00

16:00-19:00

Fri:

08:00-13:00

16:00-19:00

Sat:

08:00-13:00

Sun:

08:00-13:00
Nicosia Car Rental Office
Address & Contacts
Street Address
Acheon St., Lavinia CT 5B , Nicosia , Cyprus
Contact
Working Hours
now
Normal Opening Hours
Mon:

09:00-13:00

15:00-19:00

Tue:

09:00-13:00

15:00-19:00

Wed:

09:00-13:00

Thu:

09:00-13:00

15:00-19:00

Fri:

09:00-13:00

15:00-19:00

Sat:

08:00-13:00

Sun:

08:00-13:00
Address & Contacts
Street Address
Arrivals hall Larnaca International Airport , Dromolaxia , Larnaca , Cyprus
Contact
Working Hours
now
Normal Opening Hours
Mon:

08:00-13:00

16:00-19:00

Tue:

08:00-13:00

16:00-19:00

Wed:

08:00-13:00

16:00-19:00

Thu:

08:00-13:00

16:00-19:00

Fri:

08:00-13:00

16:00-19:00

Sat:

08:00-13:00

Sun:

08:00-13:00
Address & Contacts
Street Address
Tomb Of The Kings Road, Kato Paphos 43 , Paphos 8015 , Cyprus
Contact
Working Hours
now
Normal Opening Hours
Mon:

08:00-13:00

16:00-18:00

Tue:

08:00-13:00

16:00-18:00

Wed:

08:00-13:00

16:00-18:00

Thu:

08:00-13:00

16:00-18:00

Fri:

08:00-13:00

16:00-18:00

Sat:

Closed

Sun:

Closed
Paphos Airport Car Rental
Address & Contacts
Street Address
Arrivals Hall, Paphos International Airport , Timi , Paphos , Cyprus
Contact
Polis Chrysochous Car Rental Office
Address & Contacts
Street Address
Polis Chrysochous - Latchi , Poli Crysochous , Paphos , Cyprus
Contact
Address & Contacts
Street Address
Nissi Avenue 44 , Tequila Court Road , Ayia Napa , Famagusta , Cyprus
Contact
Working Hours
now
Normal Opening Hours
Mon:

08:00-13:00

16:00-19:00

Tue:

08:00-13:00

16:00-19:00

Wed:

08:00-13:00

16:00-19:00

Thu:

08:00-13:00

16:00-19:00

Fri:

08:00-13:00

16:00-19:00

Sat:

08:00-13:00

Sun:

08:00-13:00