Interrent has become a well-known car hire business for several different reasons. They operate in over thirty different countries, giving them a broad perspective on the business. Having many different branches also makes them a very flexible car rental company from a customer service standpoint. Their most highly praised quality is that they are a low-cost car hire option that provides excellent customer service.
Customer Service Matters
Customer service is the primary concern for this company and they seek to make things very easy for their customers. Communication between different branches is important when trying to help customers who are travelling on a holiday trip. They will seek to give you service that will meet your expectations so that your holiday or business trip will be a great experience. Cancellation rates are even very flexible, helping customers to avoid many of the fees that are present when booking with other businesses.
Many Car Options
It should come as no surprise that a large car hire company like Interrent offers a great range of different car options to choose from. You will be able to peruse a selection of different vehicles that will be well-suited to your needs. Booking a car that is large enough to accommodate you and your travelling companions will not be an issue, and all of the cars are of exceptional quality.
Taking your time to pick out the right vehicle for your trip is an easy task when booking with this company. The fleet of vehicles is large enough that booking a certain type of vehicle should always be simple. You will not have to be disappointed by being made to drive a smaller car than you were desiring.
Low-Cost
Keeping the cost of the car hire services as low as possible is an essential aspect for Interrent car hire. They want to rent cars out to people as inexpensively as they can. You will always receive good deals and the prices of the car hire service will be stated upfront. This makes it easier to budget your trip, and you can have a better overall experience.
Company Information
Number of Employees
1-50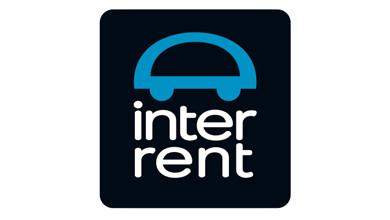 Address & Contacts
Street Address
38 Omonias Avenue , Limassol , Cyprus
P.O. Box: 51623
P.O. Box Postal Code: 3507
Contact
Working Hours
now
Normal Opening Hours
Mon:

09:00-10:00

Tue:

09:00-10:00

Wed:

09:00-10:00

Thu:

09:00-10:00

Fri:

09:00-10:00

Sat:

09:00-10:00

Sun:

09:00-10:00
Larnaca International Airport
Address & Contacts
Street Address
, Dromolaxia , Larnaca 8061 , Cyprus
Contact
Working Hours
now
Normal Opening Hours
Mon:

09:00-10:00

Tue:

09:00-10:00

Wed:

09:00-10:00

Thu:

09:00-10:00

Fri:

09:00-10:00

Sat:

09:00-10:00

Sun:

09:00-10:00
Address & Contacts
Street Address
Green Parking , Acheleia , Paphos 8061 , Cyprus
Contact
Working Hours
now
Normal Opening Hours
Mon:

09:00-10:00

Tue:

09:00-10:00

Wed:

09:00-10:00

Thu:

09:00-10:00

Fri:

09:00-10:00

Sat:

09:00-10:00

Sun:

09:00-10:00