Sixt is an international car hire business that has been in operation for many years. They have offices in 105 different countries around the world, so it is easy to tell that they have a solid history in this industry. If you want to have access to a large fleet of rental vehicles, then turning to this business is a great idea. They have the resources to make your car hire experience as convenient as possible while providing you with many desirable options.
Sports Cars
You can rent out sports cars when you choose to go with this car hire business. Sixt has several different types of sports cars to choose from. Many people enjoy making use of this car hire service because it allows them to drive a car that they might not otherwise be able to enjoy. It can make your holiday experience that much more intriguing.
MPV/People Carriers
There is also a wide selection of MPVs or people carrier vehicles, to choose from. If you are traveling with a large group or your entire family, then making use of this car hire option is going to be very convenient. All of these people carrier vehicles are top-notch, and you will have a smooth experience on the road. This is the most convenient way for large groups to travel in comfort, so it is something you will want to consider when traveling with companions.
Convertibles
Driving around in a stylish and desirable convertible vehicle could be just the thing your holiday needs. This Sixt has many different convertible vehicles available to be rented out. People frequently book these cars during the warm months, and you will be able to enjoy one at an affordable price. With several different options to choose from, it should be easy to find a convertible that will suit the needs of your trip.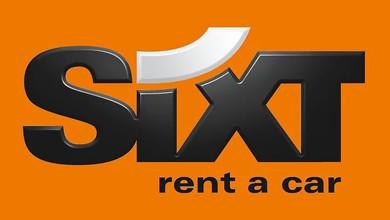 Address & Contacts
Street Address
Georgiou 1st Avenue 107 , Belmar Complex (next to McDonalds on the seafront) , Flat/Office: 5C , Limassol , Cyprus
P.O. Box: 56271
P.O. Box Postal Code: 3305
Contact
Working Hours
now
Normal Opening Hours
Mon:

08:00-18:00

Tue:

08:00-18:00

Wed:

08:00-18:00

Thu:

08:00-18:00

Fri:

08:00-18:00

Sat:

08:00-12:00

Sun:

08:00-12:00
Address & Contacts
Street Address
Limassol Avenue 57 , Strovolos , Nicosia 2121 , Cyprus
Contact
Working Hours
now
Normal Opening Hours
Mon:

08:00-13:00

15:00-16:00

Tue:

08:00-13:00

15:00-16:00

Wed:

08:00-13:00

15:00-16:00

Thu:

08:00-13:00

15:00-16:00

Fri:

08:00-13:00

15:00-16:00

Sat:

08:00-13:00

Sun:

08:00-13:00
Larnaca International Airport
Address & Contacts
Street Address
Office in Terminal , Dromolaxia , Larnaca , Cyprus
Contact
Working Hours
now
Normal Opening Hours
Mon:

08:00-13:00

15:00-18:00

Tue:

08:00-13:00

15:00-18:00

Wed:

08:00-13:00

15:00-18:00

Thu:

08:00-13:00

15:00-18:00

Fri:

08:00-13:00

15:00-18:00

Sat:

08:00-13:00

Sun:

08:00-13:00
Address & Contacts
Street Address
Tombs of The King Avenue 58 , Aristo Royal Complex , Flat/Office: Shop 8 , Paphos , Cyprus
Contact
Working Hours
now
Normal Opening Hours
Mon:

08:00-13:00

16:00-18:00

Tue:

08:00-13:00

16:00-18:00

Wed:

08:00-13:00

16:00-18:00

Thu:

08:00-13:00

16:00-18:00

Fri:

08:00-13:00

16:00-18:00

Sat:

08:00-13:00

Sun:

08:00-13:00
Paphos International Airport
Address & Contacts
Street Address
Office in Terminal , Paphos , Cyprus
Contact
Working Hours
now
Normal Opening Hours
Mon:

Open All Day (24h)

Tue:

Open All Day (24h)

Wed:

Open All Day (24h)

Thu:

Open All Day (24h)

Fri:

Open All Day (24h)

Sat:

Open All Day (24h)

Sun:

Open All Day (24h)
Famagusta Address Details
Address & Contacts
Street Address
Protaras Avenue - Cavo Greko 8 , Marilena Shopping Center , Protaras , Famagusta , Cyprus
Contact
Working Hours
now
Normal Opening Hours
Mon:

08:00-13:00

15:00-18:00

Tue:

08:00-13:00

15:00-18:00

Wed:

08:00-13:00

15:00-18:00

Thu:

08:00-13:00

15:00-18:00

Fri:

08:00-13:00

15:00-18:00

Sat:

08:00-13:00

Sun:

08:00-13:00